HTC Micro USB CC C200 Car Charger and Data Cable
A convenient, safe and effective car charger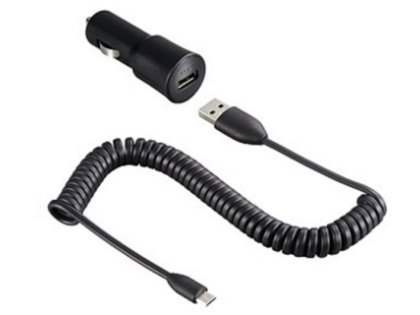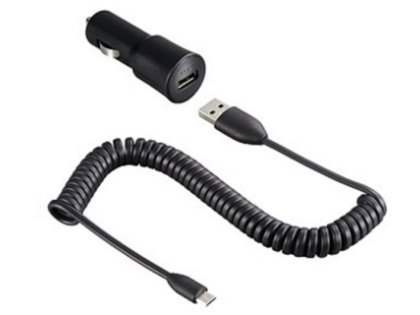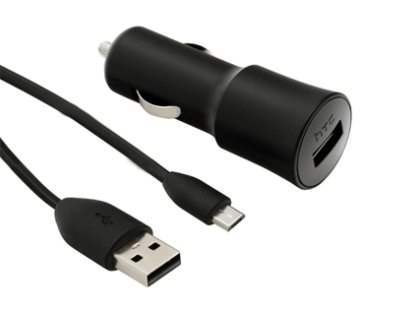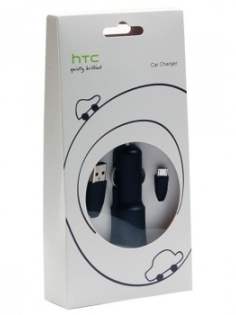 With this high-quality car charger for your HTC phone, your mobile will always be charged and ready to use at a moment's notice.
Simply plug it into your car's cigarette socket, attach your phone and relax with the peace of mind that comes with knowing that your phone will always be available, including for emergencies.
This accessory is particularly suited for long journeys or workers who are constantly on the move.

Features:
Compact and light-weight
Short-circuit and over charge protection
Input voltage DC 10v-30v
Output: 5V - 1A
Fuse-protected
Tangle-proof cable
Rapid charging time
Universal input, suitable for any vehicle
Complies with international safety standards

HTC Devices
HTC 7 Mozart T8697, T8698
HTC 7 Trophy T8686
HTC Aria A6380
HTC Butterfly, HTC Deluxe
HTC ChaCha A810E
HTC Desire 300, HTC Zara mini
HTC Desire 310
HTC Desire 320
HTC Desire 510
HTC Desire 520, HTC opgq1
HTC Desire 530, HTC Desire 630
HTC Desire 601, HTC Zara
HTC Desire 610
HTC Desire 626
HTC Desire 628, HTC Desire 628 dual sim
HTC Desire 816
HTC Desire 820
HTC Desire 825, HTC Desire 825 Dual SIM with dual-SIM card slots
HTC Desire A8183, A8181
HTC Desire C A320e, A320b
HTC Desire HD A9191
HTC Desire S S510e
HTC Desire VC T328d
HTC Desire X T328e
HTC Desire Z A7272
HTC EVO 3D
HTC Explorer A310e, HTC Pico
HTC Google Nexus One
HTC HD mini T5555
HTC HD7 T9292, HD7S, HD7 S
HTC Incredible S 710
HTC Legend
HTC Nexus 9
HTC One M7 801e, 801s
HTC One M8
HTC One M8s
HTC One M9
HTC One Max, HTC One Max Dual SIM
HTC One S
HTC One SV
HTC One V
HTC ONE X
HTC One X+, HTC One X Plus
HTC One X10
HTC X9, HTC One X9
HTC One XL X325e, X325s, X325B
HTC One Mini 601s, HTC One Mini M4
HTC One mini 2
HTC Rider, HTC Holiday
HTC Rhyme S510b
HTC Salsa C510e, HTC Weike
HTC Sensation z710, z710a
HTC sensation XL X315e, HTC Runnymede
HTC Sensation XE z710e
HTC Titan X310e, HTC Eternity, HTC Bunyip, HTC Ultimate
HTC Titan 4G, HTC Titan II 4G
HTC Velocity 4G
HTC Wildfire A333, A3333, A3335
HTC Wildfire S A510e, A510b, PG76110
HTC Windows Phone 8S
HTC Windows Phone 8X, HTC Accord, HTC Windows Phone 8X CDMA
Telstra Signature Premium, HTC A9, HTC One A9
Google Devices
HTC Google Nexus One
HTC Nexus 9
Telstra Devices
Telstra Signature Premium, HTC A9, HTC One A9
Customer Satisfaction Guarantee
Mobile-Mate is determined to ensure customer satisfaction at all times, so any purchase you make is backed by a total satisfaction money-back guarantee. If you are unsatisfied with your product within three months after purchase, simply email us and an exchange or refund can be arranged.